I must be hitting a test datacenter out here. or something, because I tend to see various Google UI tweaks before most others do.
Just now, I came across yet another tweak to the bar under the search box in the Google SERPs.  I originally wrote about one such tweak back in June of 2007, as Google Universal rolled out: Google SERPs Reverting Back To Blue Bar?
Excerpt:
When Google rolled out with their Universal Search model, one of the few noticeable design changes that was made to the search results page was the change in color of the horizontal bar under the search box. The color updated from a light-blue to a nice and clean web 2.0ey light-grey/white gradient:

(Click on image to enlarge)


Well… while I was surfing around Google today, I thought that something looked different… but I couldn't pinpoint it until now.

They reverted back to the light-blue bar:

(Click on image to enlarge)

So, today, about a year-and-a-half after that post, I was browsing around when I came across yet another SERP bar that looks different.  Now, look what they did:
(Click on image to enlarge)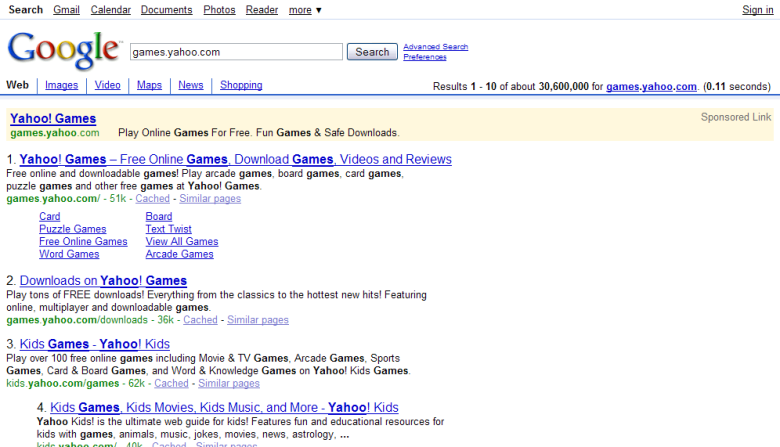 I haven't been able to duplicate the UI tweak again. Has anyone else seen this? For a company that is so anal about their UI, this portion of the page sure seems to be giving them some trouble.  Thoughts?
Check it,
—kid disco