Pam just brought to my attention some new type of ads in Google's Sponsored Links:
(click on image to enlarge)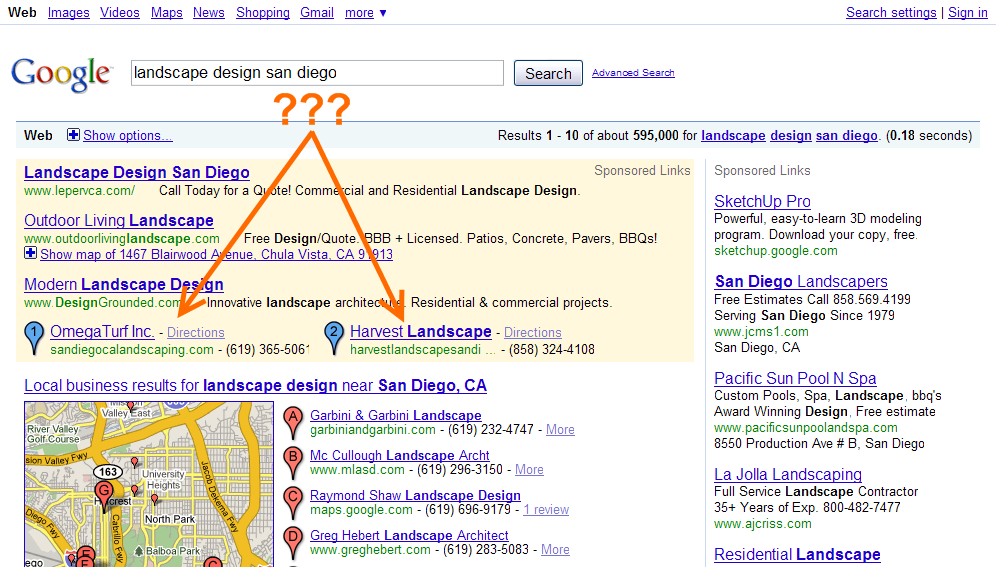 Clicking on the title will take you to their landing page, and clicking on the "Directions" link will take you to a Google Maps search for the address – surprisingly, not the company listing or a Google Places page.  I also find it interesting that the blue pin-thingies in the Sponsored Links aren't clickable.  I expected it to take me to a Google Maps result with that pin highlighted among other paid results… or something like that.
It obviously has something to do with local/AdWords.  This Week in Search was just posted by Google, and they mention some local stuff, but not this. Does anyone have any more info or ideas on what these are about?
Update: Steve Hatcher just pointed me to some more information.  It looks like these are Google's new Local Listing Ads that they are currently testing in San Diego and San Francisco…
Local Listing Ads provide you with:

Ads shown on Google.com and Google Maps
A flat monthly fee based on your location and business category
First 30 days free
No bid or keyword management
Free call-tracking, announcing each forwarded customer call ('This caller brought to you by Google')
Full report on the number of calls, clicks to your ad, requests for driving directions, and clicks to your info window on Google Maps
The option to cancel your ad at any time
—kid disco