Why does "See results for: dictionary" come up in the SERP Sandwich when I perform a search for "debacle"…?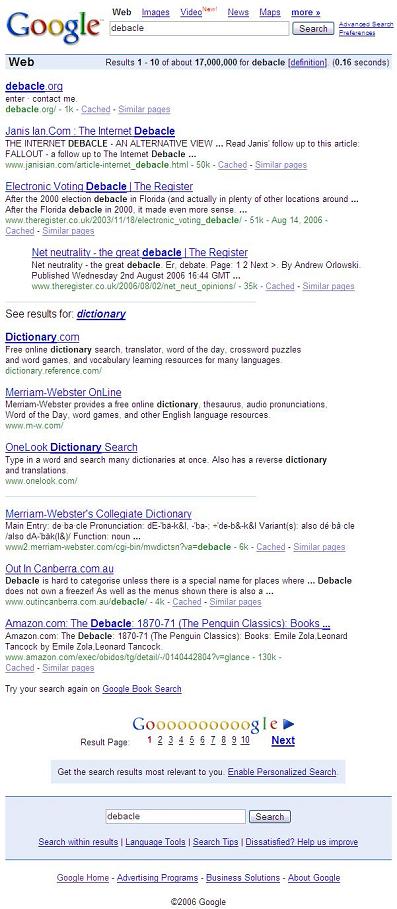 Maybe, Google thinks I am looking for the definition (which I actually was…), but in that case, leaving out the SERP Sandwich, thus pushing up the result for Merriam Webster's Collegiate Dictionary – which links directly to the definition – would have been a better experience for me.
This is just an observation that I wanted to throw out there. Previously, I noticed the Sandwich was producing refined or related queries… never saw anything that reached as far as "debacle" to "dictionary"…
Upon further investigation, I found this one… Google search for – Therapy Products
Interesting…
Anyway, did we come up with an official name for these mid-page results, yet?
Outtie,
—kid disco