We all know that the housing market has it ups and downs. Robert J. Shiller, an economic professor at Yale, created a graph of U.S. housing prices from 1890 to 2006:
(Click on image to enlarge)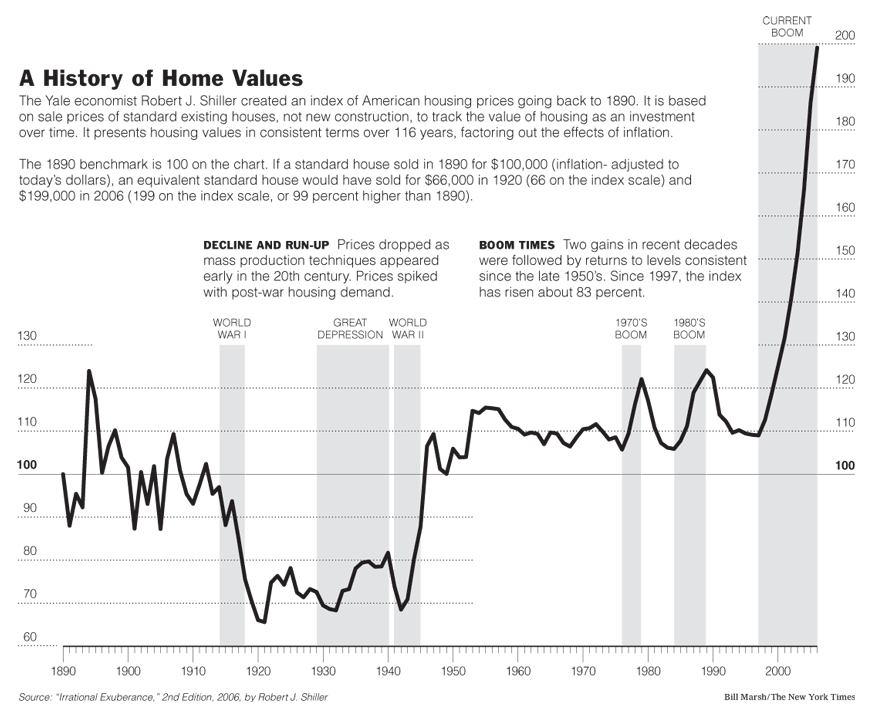 Looks like a roller coaster ride, doesn't it? Well, Richard Hodge at SpeculativeBubble.com took the data and plotted it on Roller Coaster Tycoon 3… which resulted in this:
http://video.google.com/videoplay?docid=-2757699799528285056
What's going to happen????!!!! Pretty volatile ride, eh? At least there wasn't a crash at the end! 😛
Lates,
—kid disco
P.S. I provide Real Estate SEO services.