So, I first learned about Ms. Dewey about a month ago, but it appears as though she has sparked some more interest over the past couple of days as seen in SEW and SER.
I saw that it was Dugg last month and tried out some of the queries suggested in the comments and some of my own. I found the following queries to return some amusing responses:
how old are you?
do you like me?
can i see you naked?
you are so hot
take off your clothes
illegal drugs
nintendo
george bush
world of warcraft
halo 2
how to make a bomb
lord of the rings
twins
superman
video games
nude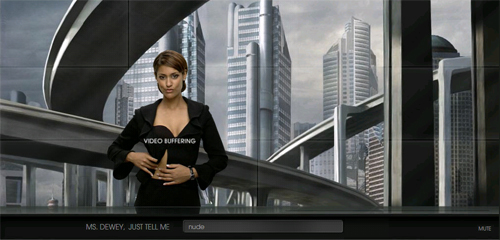 Pretty good, eh?
If you query the actress' name – Janina Gavankar – you also get some funny responses.
It seems like the responses are delivered thematically, so if you query for different words/phrases around a certain theme, you may receive the same response. There are multiple responses, so you may query the same thing and receive different reactions.
The following queries returned my favorite responses:
storm
battlefield 2
how to run
how to fight a ninja
how to do the robot
The best response I've seen so far – and the influence for the title of this post – is for:
Hiliarious!
Holding down the keys ctrl + M + E on your keyboard also reveals an easter egg.
Ms. Dewey also has a MySpace profile where you may view videos that are stripped of the futuristic backdrop.
Interestingly enough, I found this MySpace profile which shows a picture of a different Ms.Dewey: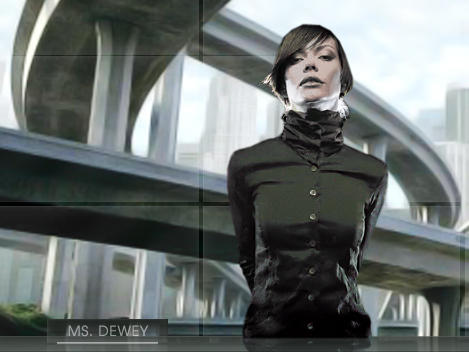 So, I'm not sure what that's about…
Anyway, have you guys found any interesting responses to your searches? Feel free to leave them in the comments!
Lates!
—kid disco