I was blog surfing this morning when I got to Matt Cutts' blog… Looks like even the head of Google's webspam team is prone to getting his site hacked:
(Click on image for larger view)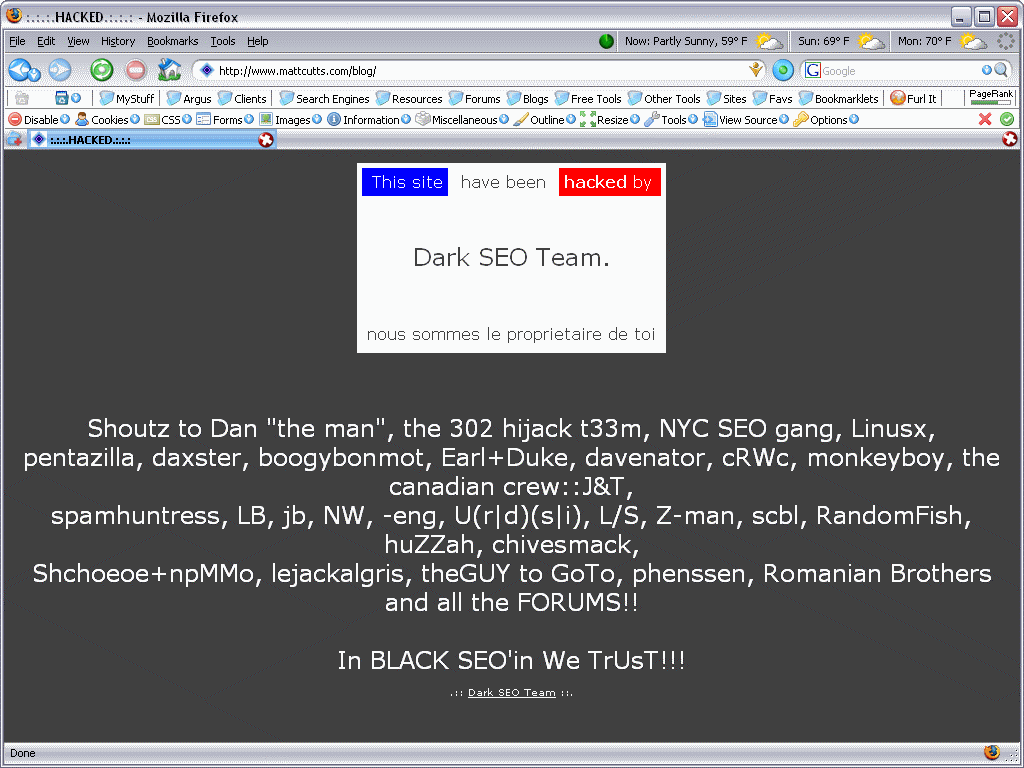 I was able to pull up Matt's last post in my feedreader and apparently, he upgraded his WordPress install before the hacking occured:
I upgraded my WordPress installation from 2.0.x to 2.1.x tonight, and I'm a little grumpy.
I'm sure most of us remember the hacking spree by FuckingPirate thanks to a WordPress 2.1.1 security exploit. Did Matt not upgrade to the lastest version of WP? Should we be concerned about an exploit in WP 2.1.2? Or were the hackers able to exploit something else?
Could this be someone's idea of April Fools?
Check it,
—kid disco