Neil and the folks over at Pronet Advertising just released a flash video game called Search Engine Smackdown which features the founders of the big three duking it out over search-related quiestions with Danny Sullivan officiating.
Bored? Be bored no more because we have created a video game that will keep you entertained and teach you about the search industry. Search Engine Smackdown is a fun game where you can be the Google founders (Larry & Sergey), Yahoo founders (Jerry & David), or Microsoft founders (Bill & Paul) and duke it out with each other in a wrestling ring with Danny Sullivan.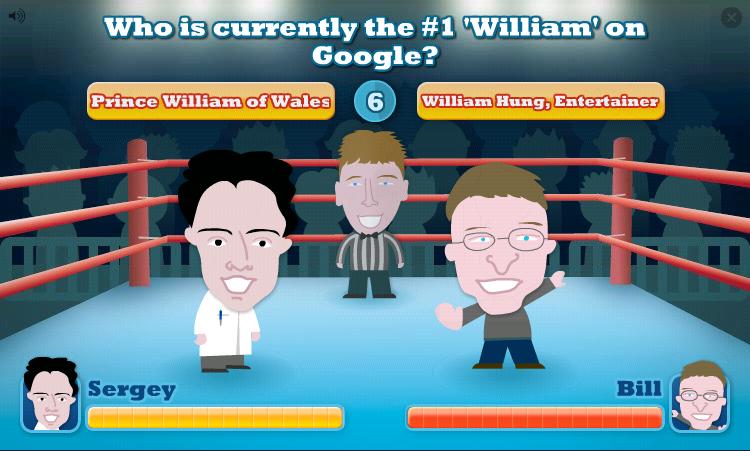 After three tries, my fastest time was 47 seconds… Looks like the fastest K.O. right now is 39 seconds!!! How fast can you knock out one of the search engine founders? Go lay the smackdown!
Check it,
—kid disco