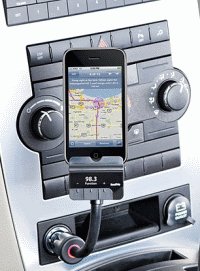 If you're not caught up on our IM Road Trip shenanigans yet, read up on how we made a spontaneous decision to take a cross-country road trip to IM Spring Break!
Both Pam and I own the iPhone 3G and don't know how we'd live without it.  Opening up the phone to take 3rd party applications is probably the best thing that Apple could have done.  However, I remember the times when I could install and test them all… but now there are so many apps to choose from!
So, we know that a bunch of you are iPhonatics just like us.  We have a bunch of apps installed already, but we would like to know what apps you recommend we have for our 6000 mile road trip?  (My iPhone may or may not be jailbroken… 😉 )
Here is a rough outline of our route:
It'd be nice if Apple or some app developers sponsored us, eh? 😛
Please leave your iPhone App recommendations in the comments below! Thanks!