Back in April, I wrote about the manner in which the Google Local Onebox was appearing on the results page. Up until a few days ago, the Onebox/Universal listings were taking away a number of the 10 spots available on the results page, as shown here from a screenshot taken of a search for bellagio las vegas from the previously mentioned post made back in April:
(Click on image to enlarge)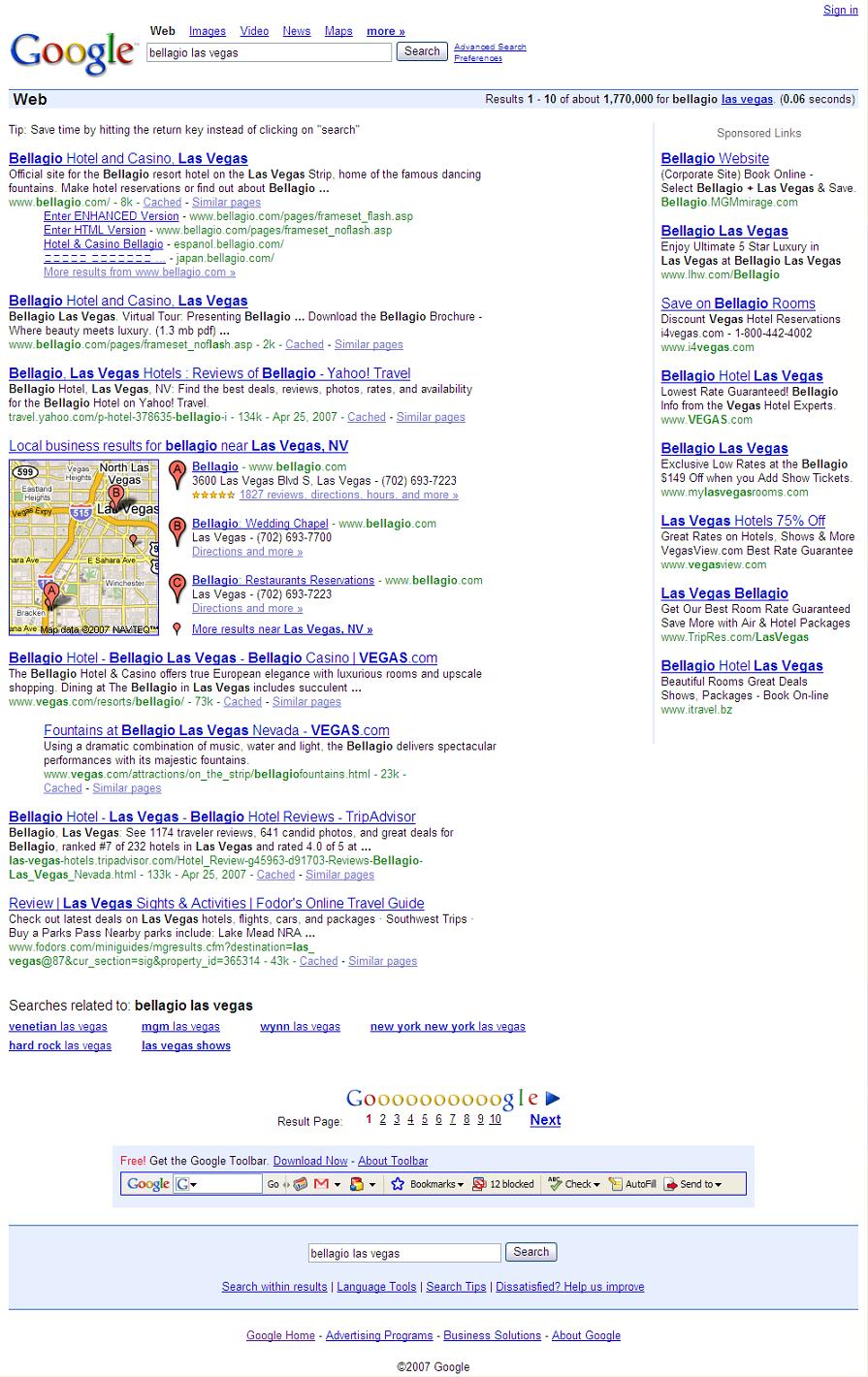 As you can see, the Local Onebox took away 3 spots from the 10 results, so there were just 7 remaining spots left for the rest of the results.
Today, when I perform the same search, I see this:
(Click on image to enlarge)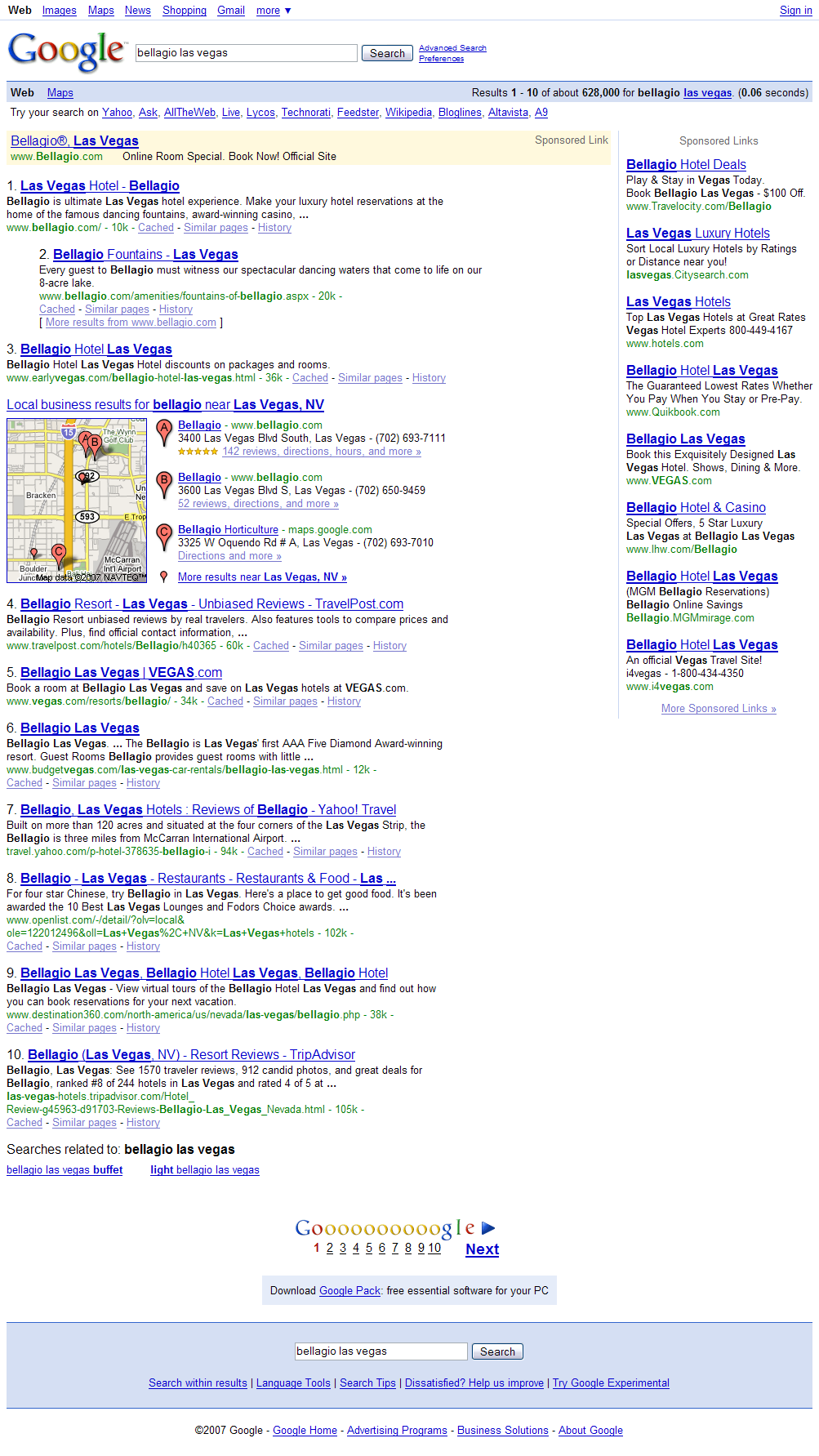 I have the Customize Google FireFox extension enabled, which gives you the option to number the search results… So, as you can see, now there are 10 regular results in addition to the Local Onebox, for a grand total of 13 results!
I first noticed this phenomenon a few days ago when I performed the following search for kosuke fukudome and saw the the results were numbered to 11, which I never saw before:
(Click to enlarge image)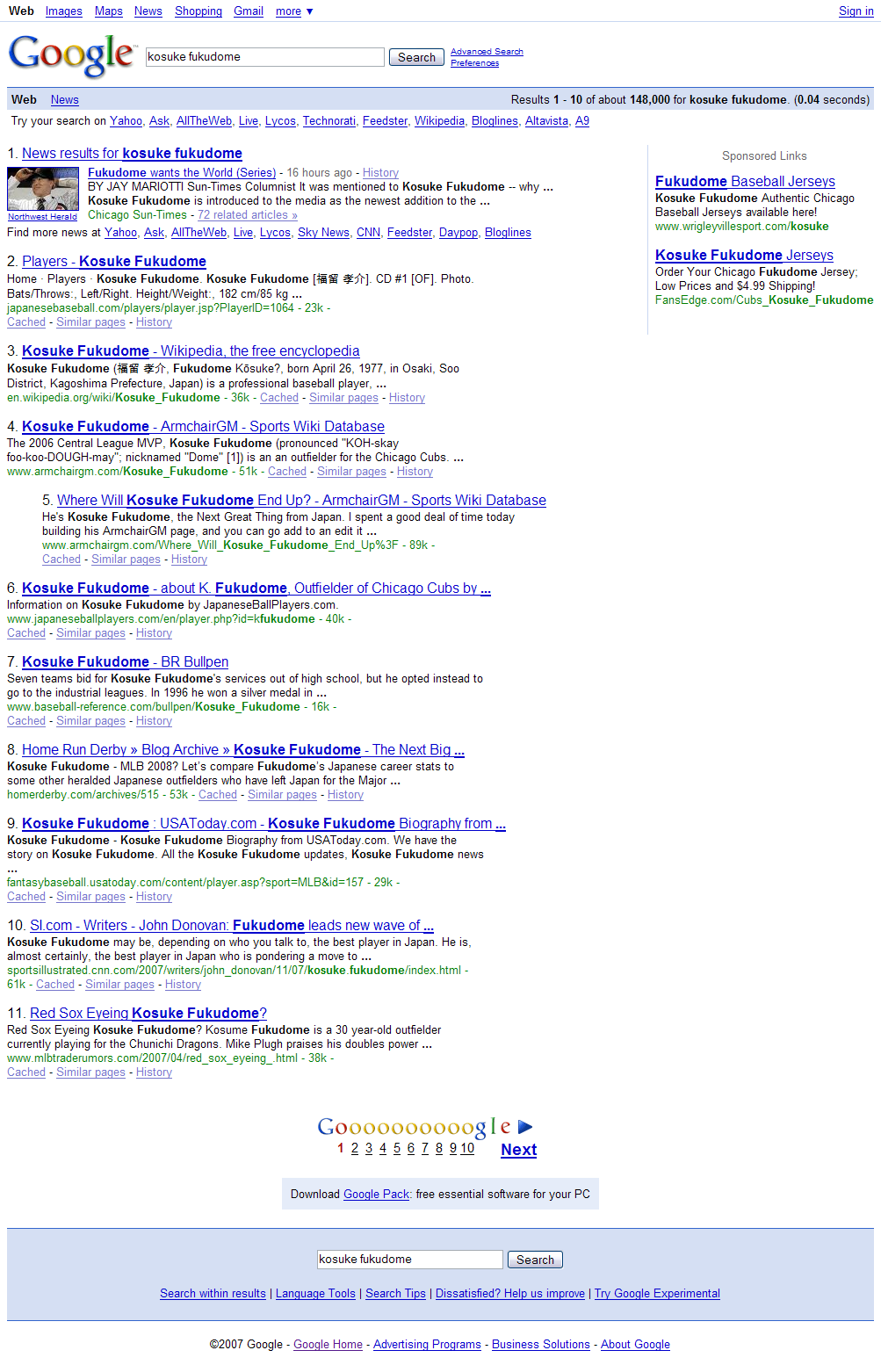 So, now, it appears as though the Local and News Universal Search listings do not count as one of the 10 listings on the results page. However, it looks like Video listings still take up number of spots from the 10 allotted, as seen in this search for surfing huge wave:
(Click on image to enlarge)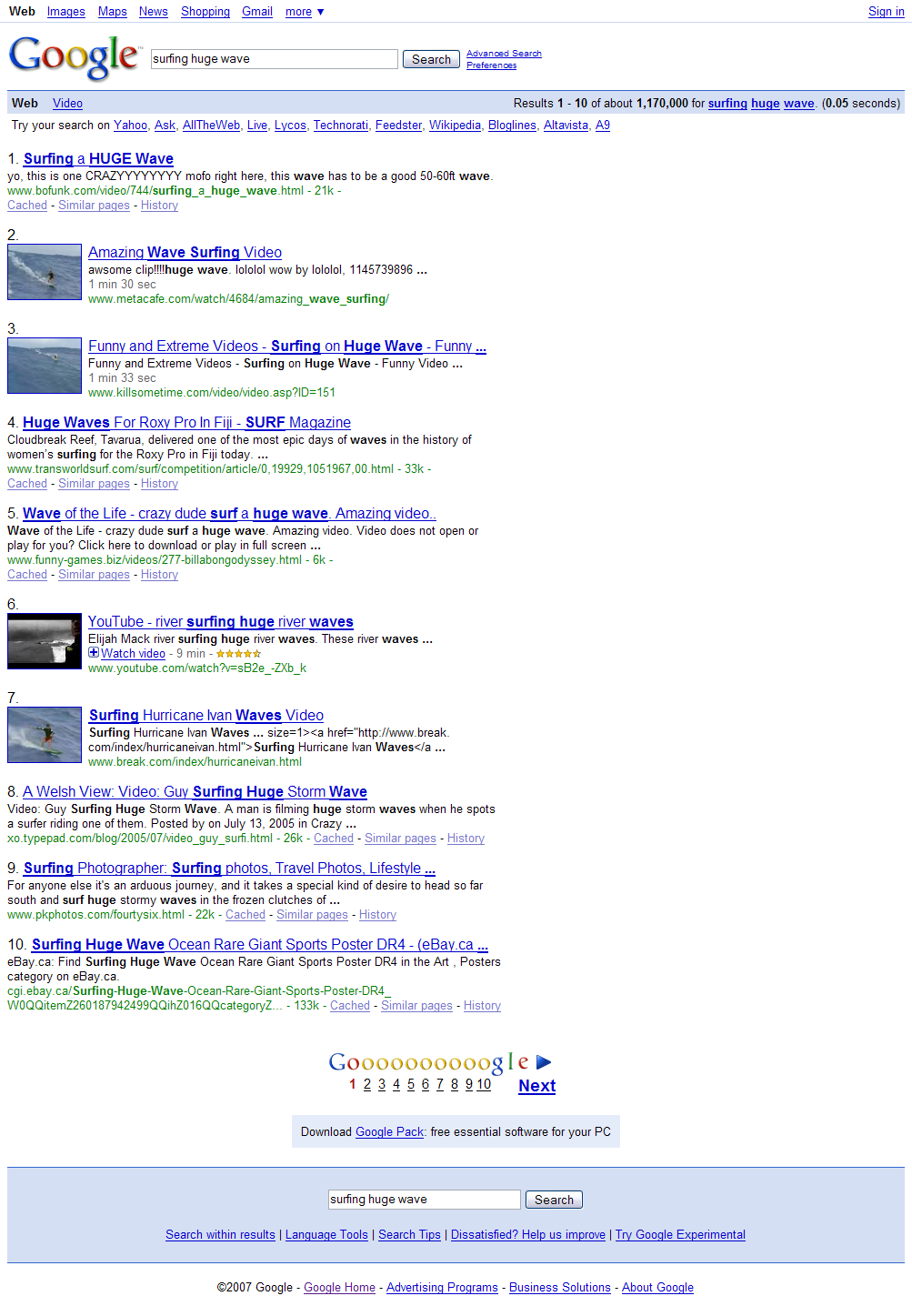 I think these result sets make a lot more sense. I have a feeling that more users were clicking to the second page when the Local listing previously took away 3 spots and left just 7 spots for the rest of the results.
The video listings still taking up a number of the 10 spots also makes sense because it's inevitable that more than one video would be relevant for a query, whereas there will always be just one result for a News listing.
However, I still don't like how the News listing could appear at the top, middle, or bottom of the results. I'd rather just see it appear at the top.
I also don't see why the Local result still needs to take up all that space and show 3 listings. I think it should appear like the News listing and I'd also rather just see it appear at the top in the traditional Onebox location.
I think Goog will slowly migrate back more towards the traditional Onebox at the top of the results for some of the Universal listings in the months to come. It just makes more sense to me…
What do you think?
Check it,
—kid disco