I was performing some local searches on Google when I came across this new SERP layout:
(Click on image to enlarge)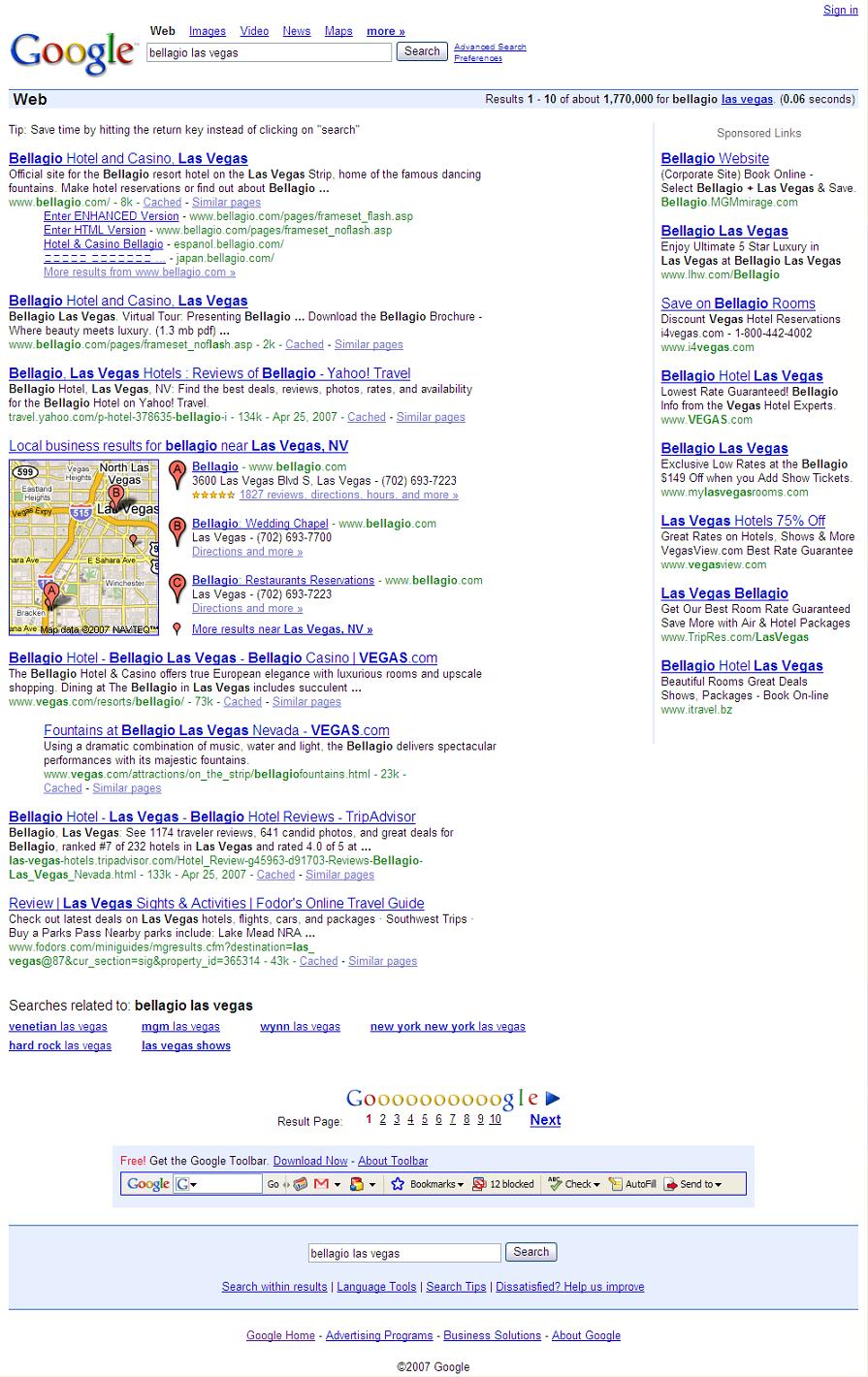 As you can see, the OneBox appears in the middle of the results and it's not the expandable/collapsible PlusBox. Other local searches still produce the more familar SERP with the local OneBox at the top:
(Click on image to enlarge)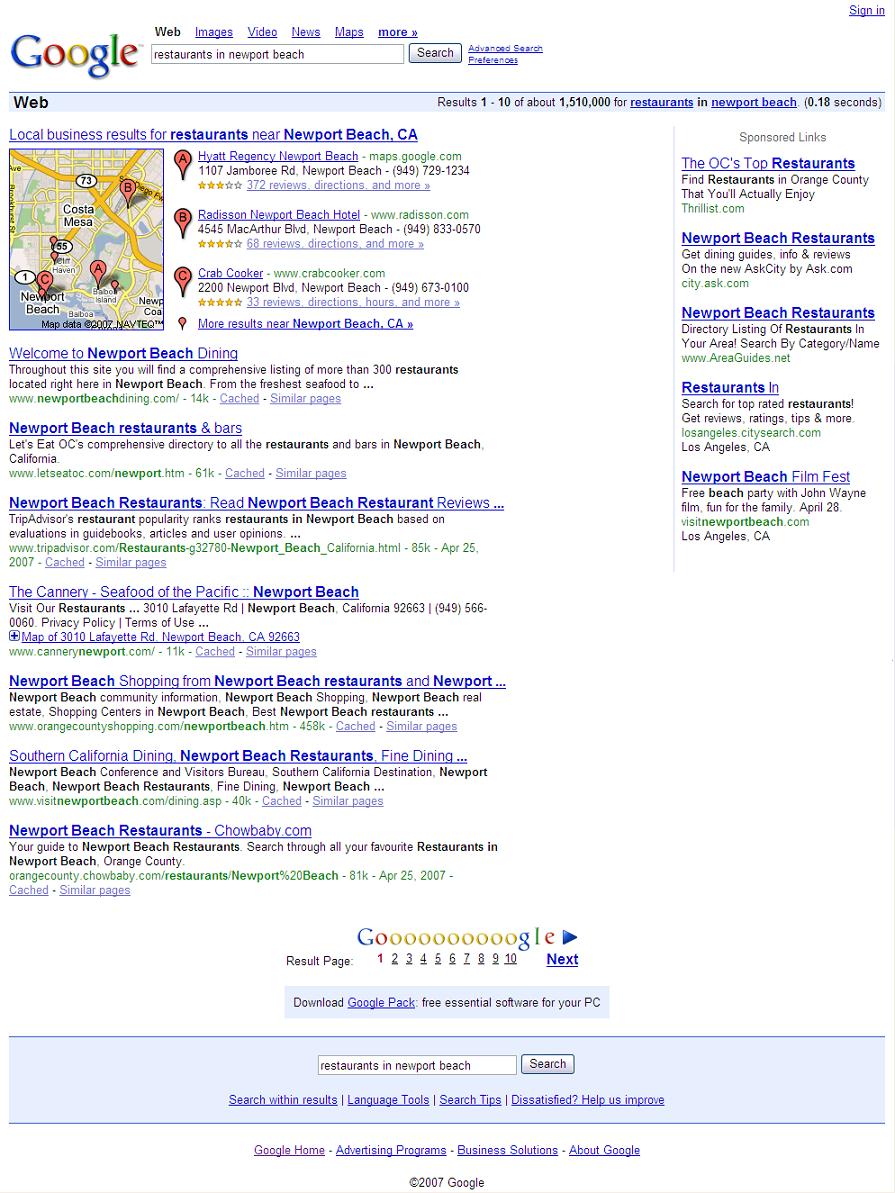 Aside from the OneBox results, there are only 7 organic results… whereas, previously, I'm pretty sure there was the standard amount of 10.
I think it looks pretty weird and obtrusive with the OneBox in the middle, though it's better for those in the top 3 whose listings were being pushed down by the OneBox. What do you think?
Check it!
—kid disco