I just happened to notice that the Google Advanced Search page has a new look:
Here's what the same page looks like with the Plus Box expanded:
(Click on image to enlarge)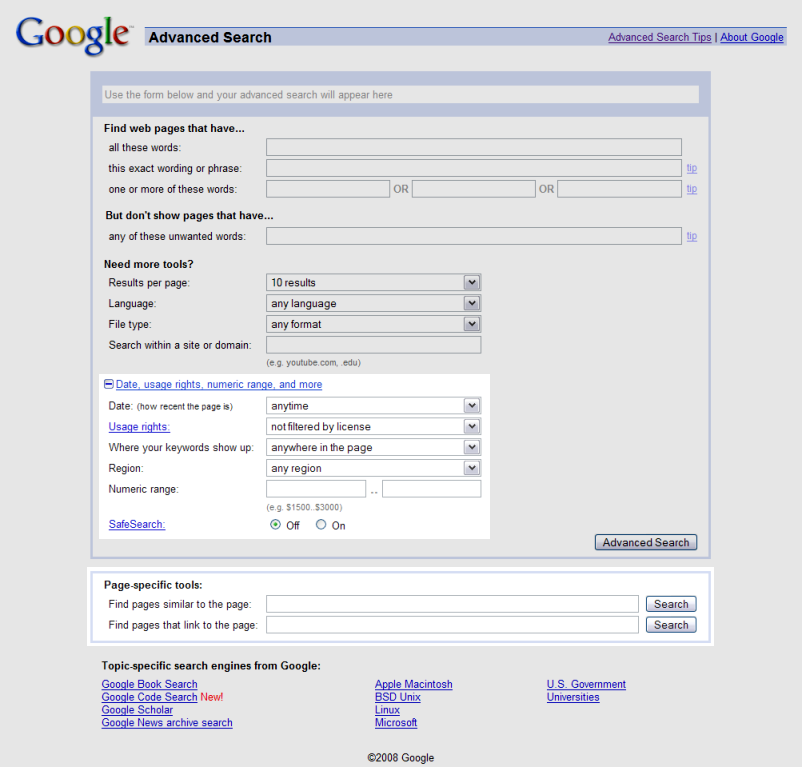 This is how it used to look (still up on Google.ca and other country extensions):
(Click on image to enlarge)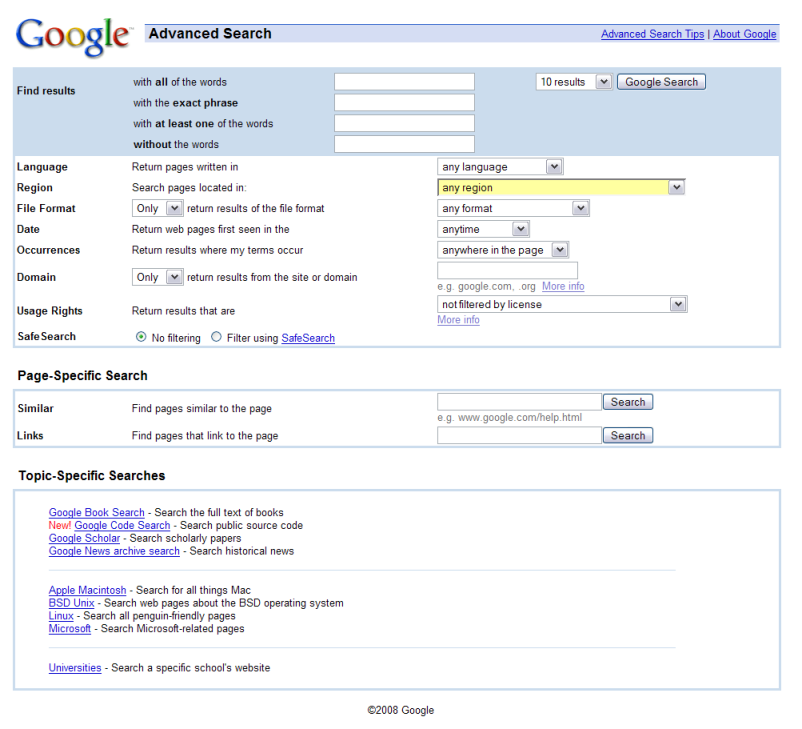 I use the Advanced Search feature almost every day, and I noticed the new page for the first time today. As far as I can tell, the new page still has the same features as the old page. The new page is just laid out a bit differently and the wording is more user-friendly. Plus, there's a cool new ajax-y box at the top of the new page that spits out the search string LIVE, as you input information on the page.
Is everybody seeing the new Advanced Search page? Whatta y'all think?
Check it,
—kid disco