So, I got the go-ahead to attend the Search Engine Strategies Conference in San Jose! I had my flight and hotel booked yesterday… I will be staying at the Fairmont.
This will be the second SES that I am attending and my first time in San Jose. I am excited for this one… especially since the one I went to in Chicago was lacking in the party department. 😛
It seems like there will be a lot going on afterhours… Joe Morin is updating the party listings at the SEW forum.
If you need some help making a decision on which conference to attend… or just need some more second-hand info, here is a little rundown of SES vs PubCon.
I had a great time meeting industry folk at PubCon in Boston. I hope to party and chill with more of you in San Jose! Here is a fairly recent pic of me…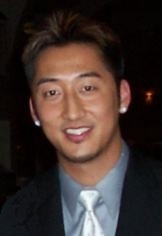 Still look good after a full day of drinkin'… eh?
I definitely won't be wearing the suit, though.
I do have orange Adidas shoes to match my blog, but I don't want to ya'll to think I'm copying Rand with his yellow Pumas… Maybe I'll wear them one day, we'll see…
Anyway, if you see me around… please say hi! I promise I am not as much of an asshole as I portray myself to be on this blog… 😛 Can't you tell that I am a kind and gentle person from my picture? LOL… 🙂
I'll probably respond if you call me Kid Disco, but I don't think anyone has ever called me that in public. My real name is CK, like I mentioned on my last update. Hope to see you there!
Lates,
—kid disco