Via Google Blogoscoped:
(Click on image to enlarge)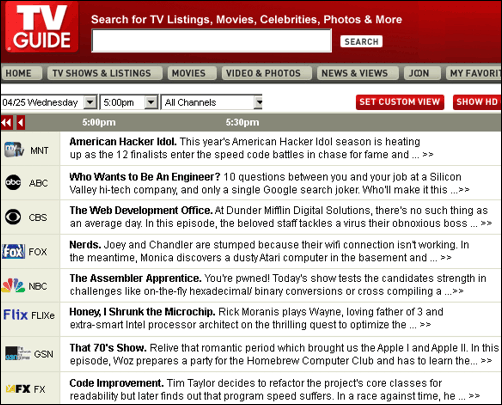 More funny suggestions for shows found in the comments:
Are you smarter than a 5th Grade Programmer?
Code or No Code?
Trading Computers
404 (Lost)
01 2C (300, the movie)
CSI: Open Source
Survivor : 10 weeks without a computer
NYPD #0000FF
Desperate Housewives of Engineers
Mouse Wheel of Fortune
To watch, you'd tune in to the "FIREfox news" channel. 😛
Have any of your own to add?
Lates!
—kid disco