HELL YEEEEEEEEYAAAAHHHH!!!
Last week, I wrote about my history with the Bears:
Many of you may know that I have lived in the OC for the past three years, but I moved out here from Chicago, which is where I was born and bred. When the Bears won Super Bowl XX in 1986, I was in first grade and all the classes would get together every week to watch the Super Bowl Shuffle before watching the scheduled weekly video.
I'm not as big of a fan as the Pavelkas, though:
Nine months pregnant and married to a fervent Bears fan with tickets to Sunday's NFC Championship Game, Colleen Pavelka didn't want to risk going into labor during the game against the New Orleans Saints.

Due to give birth on Monday, Pavelka's doctor told her Friday she could induce labor early. She opted for the Friday delivery.
I totally missed the boat on my prediction for the AFC:
I'm predicting hoping for a Bears vs Chargers Patriots Super Bowl… what about you?
Too bad for Chris: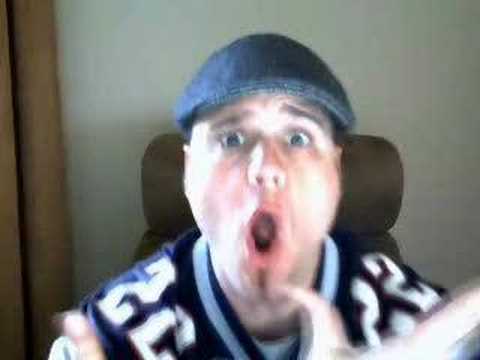 LOL…
Da Bears!!!
—kid disco