Here's a fun little Friday read for you guys via Valleywag:
Hot chicks can sell beer that tastes like water and foul-smelling body spray, and even a domain registrar. The male mind is easily sold. But the Hot Chick Tipping Point goes beyond advertising; it could be the one thing a business needs for wild success.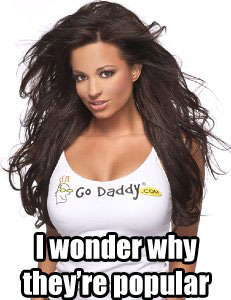 I am now taking applications for SEOdiscochick. If you are hot and you think you have what it takes, please leave a comment below and explain how hot you are what you would do for me to become the SEOdiscochick.
😛 Just kidding… or not.
Holla!
—kid disco