*About Twitter & Twitter Tools*
Kid Disco's Latest Tweet:
[aktt_tweets count="1"]
Archive for May, 2008
I was performing some searches on Google when I came upon this search result:
(click on image to enlarge)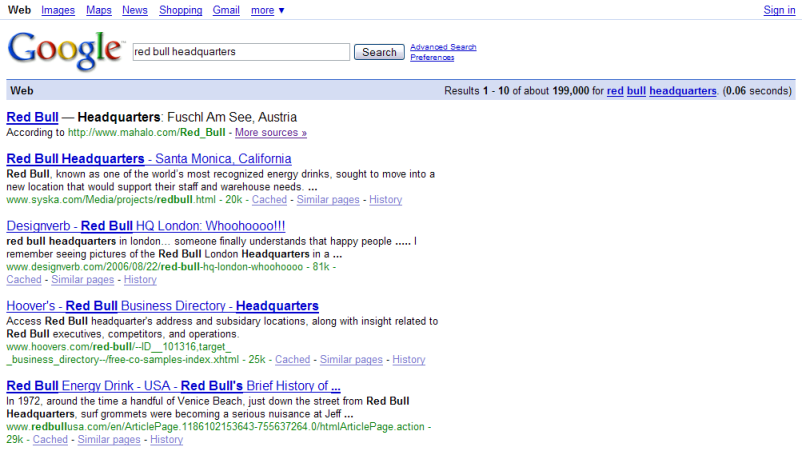 I haven't been writing as much as I would like to on my SEO blog, here… but a lot of other things have been keeping me busy.
I'm actually writing this from Seoul, South Korea because I was skimming through my RSS feeds and I felt like I had to write real quick to say that you should check out Adam Moro's site and read his blog. He is a close friend of mine and has recently taken the leap to the independent consulting life, thus being able to spend more time online than he has before… which I didn't think was possible.